School of Computing Alumni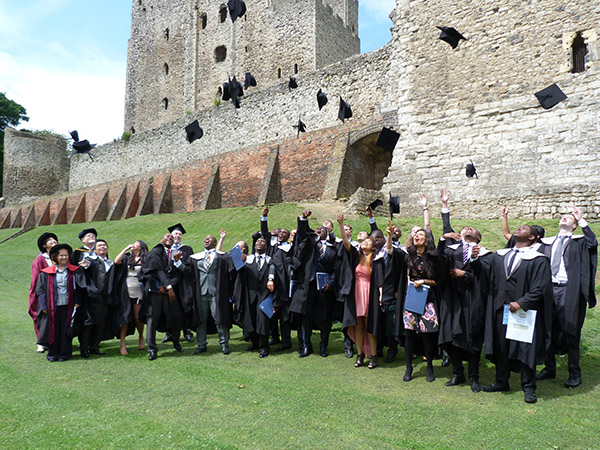 Many of our alumni and former members of staff stay in contact with the School of Computing and keep us updated about what is happening in their lives. We love hearing from our alumni and are always pleased to know how their careers are developing.
How alumni can help us
Be an ambassador for the School of Computing.
Send us a personal profile or comments about your experience at Kent and your career path. We can include these on our website and/or other marketing materials.
Come and talk to students about your experiences.
Provide a work placement opportunity for our students
The reputation of the School and how our degrees are valued by potential recruiters is dependent on the success of our alumni. Keeping us informed of your contact details, where you are working, and how we can contact you, helps us to raise the profile of the School. If you would be happy for your profile to be used in our marketing materials including this website, please contact the School Marketing and Communications Officer
If you would like to come back to visit the school and talk to our students so they can hear about your experiences and career progression since you left the University of Kent please get in touch. This can be incredibly helpful and inspiring to students.
The School of Computing has high employment rates for its graduates. This is partly due to how our programmes are designed and taught but it's also because the majority of undergraduate students take a Year in Industry and many Master's students choose an industrial placements as part of their course. If you could provide a placement to one of our students please get in contact with our Placement Team to find out more at csplacements@kent.ac.uk
Find us online