Outreach
Schools & colleges liaison
Why not let your students experience the full depth and creativity of Computer Science? Through hands-on sessions including LEGO™ Robotics, Java and more, we aim to share the passion we have for the field with your students. Contact us for more information.
FIRST LEGO League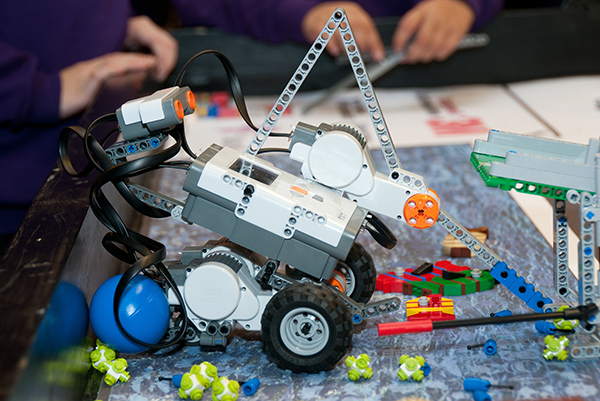 The FIRST LEGO League (FLL) sets scientific challenges to children aged 9-16. We hold regional events where teams compete as well as having a terrific day out.
FIRST LEGO League UK national website
FIRST LEGO League international website
Talks for schools
Our admissions staff are able to visit your school and talk to your students, covering topics such as:
Studying at University
Studying Computing at University
Unbiased advice about the variety of Computing programmes on offer
The UCAS applications process
Visits to your school
We are able to bring our activities to your school such as LEGO robotics workshops, Greenfoot Java workshops or informal panel sessions on any aspect of computer science. Contact us to find out more about our current offerings in this area.
Visits to campus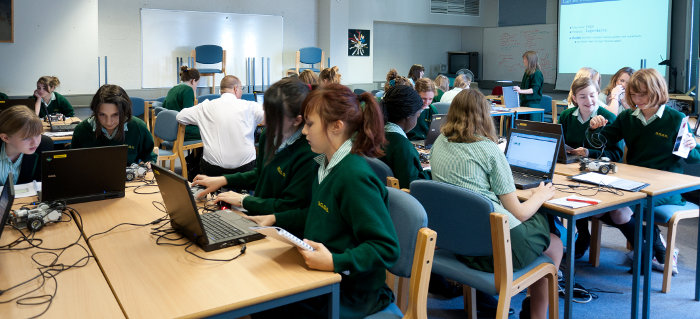 Key Stage 2 and 3: occasional workshops with LEGO® robotics.
Key Stage 3, 4 and 5: workshops with Greenfoot — developing Java programs with animations.
Resources for schools
We have developed various resources for use with schools, including LEGO programming.
We support the University's strategy for widening participation by working with the University's Partner Schools and Colleges and Enrolment Management Services.
We contribute to the University's provision of Open Days, and to the Taster Days and Summer Schools run by the University outreach teams to cover all subject areas.