Superb support for international students
Although we are known as the UK's European University our appeal is world-wide. Over 25% of our full-time students are from overseas with over 145 different nationalities represented. Our popularity is due to many factors, including our academic reputation, safe and friendly campuses at Canterbury and Medway, great locations and outstanding computing and study facilities. International students also benefit from our English language support, international students' welcome programme, excellent job opportunities, good student accommodation and a beautiful, multicultural environment.
Qualifications and entry requirements
For admissions we consider all qualifications equivalent to the listed British qualifications. If English is not your first language, then we also typically require IELTS 6.5 overall or equivalent. If you are in any doubt you should contact us so that we can discuss your individual case, email us at international@kent.ac.uk
English language support
All international students at Kent have the opportunity to take up to two hours of free English lessons each week at our Centre for English and World Languages. The Centre also provides pre-sessional English courses and foundation courses that are specially designed to prepare international students for academic study.
Industrial placement
The Year in Industry is an industrial placement during the course of your studies that pays a salary. Most students undertake UK-based placements but there are opportunities to secure placements abroad too. Please see opportunities to work overseas for more information.
Real work experience
Computing programmes which are combined with a Year in Industry are open to all international students and, because it is an integral part of the degree course, a normal student visa will be sufficient to enable you to take up a placement.
All computing students, including international students, can choose to work for the KITC, which provides a project-based consultancy service to businesses in the region.
International links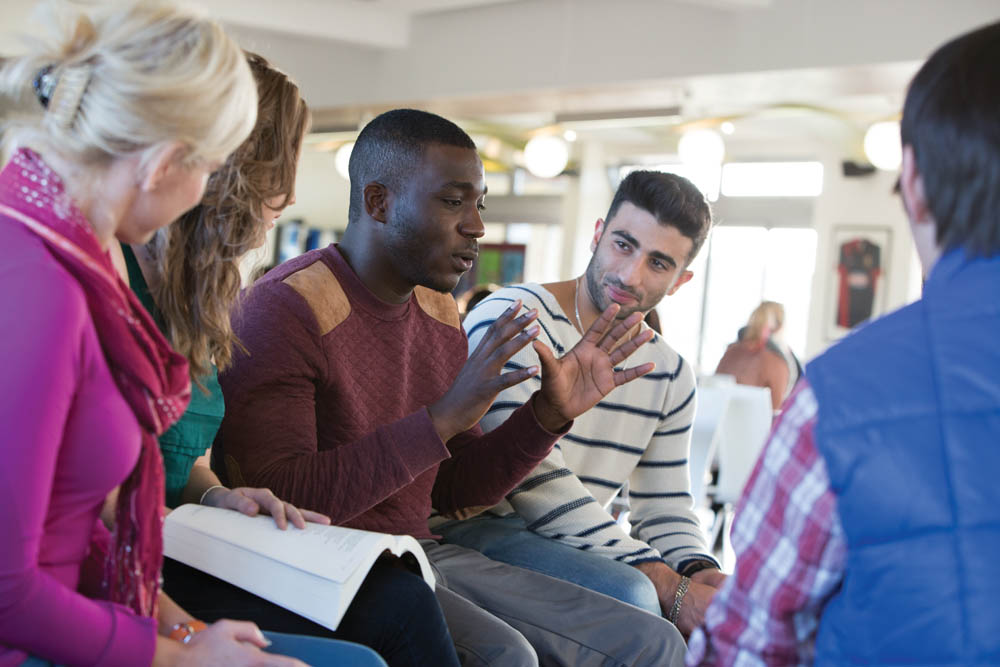 We have been very successful in building up international partnerships worldwide. One of the benefits of these partnerships has been to develop student exchange programmes enabling international students to experience studying and working in the UK.
We are delighted that students from Epitech, Paris, have chosen to spend their study year abroad with us and take one of our taught Master's courses. Epitech is our French partner university and is a leading higher educational institution specialising in Computing and IT. Staff from both institutions have enjoyed exchange visits under the Erasmus programme
The School of Computing has a tradition of welcoming students through international exchange programmes such as Erasmus and IAESTE or as short-term international students. We host an Erasmus student from RWTH University in Aachen, Germany every year to study topics from the final year of our Computer Science degree course. In addition, we receive students from Eötvös Loránd University in Budapest, Hungary who come for six months to work on a project related to the Erlang programming language. We also welcome short-term IAESTE students who come for a period of up to ten weeks during the summer to work on various research projects.
Our exchange students have come from countries all over the world including Bosnia, Brazil, Brunei, Finland, Kazakhstan, Switzerland, Uruguay and USA.
Visa requirements
Please visit the University of Kent visa and immigration pages for full details. You may also find it helpful to view this short film of two students applying for their visas.
International Foundation Programme (Computing G408)
This pre-degree year is designed for international students whose school qualifications are slightly below British A-level. The programme prepares international students for academic study. Upon successful completion it guarantees a place on a Computer Science programme at Kent. On entry students must typically have IELTS 5 or equivalent. This programme is run by the Centre for English and World Languages, which also provides continued support throughout your subsequent studies. Further information is available at the Centre for English and World Languages.
back to top
English language support before you start
If your English language skills are insufficient to meet the entry requirements of your chosen postgraduate course then we can help. The University runs pre-sessional English language courses for international students. These take place during the summer period before the postgraduate courses begin.
English language support during your course
Support continues through our Advanced English module which boosts the English language and communication skills needed for success in advanced academic study. This module is available to all international students who are not native speakers and who are taking any taught postgraduate course in the School of Computing.
Alternatively, if you only require a small amount of assistance with your English, there is also a less intensive English Language Development Programme.
Useful links