School of Computing, placement competitions 2015
Current Year in Industry students have the opportunity to take part in two competitions; a photo competition and a prize for the student who has added the most value to their placement.
Year in Industry Photo Competition 2015
Can you capture your Year in Industry experience in images?
It could be your workplace, your commute or your colleagues. Maybe it's an amazing experience that has happened because of where you live, work or the people you have met this year.
As well as the satisfaction of sharing your experience, and perhaps inspiring others to apply for a Year in Industry, there are also prizes on offer. There are two categories:
Best individual image
Best student portfolio (up to ten images)
Prizes
Photos will be judged by a panel of School of Computing staff.
The winners will receive £50 of Amazon vouchers and a bottle of bubbly.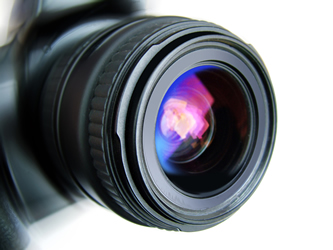 How to enter

Students may enter a maximum of ten photos.
When entering your photo(s), please include:
Your name
Your programme of study
The name of the organisation you are working for and its location
A consent statement, confirming you have your employer's permission to submit the images (see below)
You can enter by sending your photos to cs-yiiphotocomp@kent.ac.uk
Deadline for entries
28 August 2015
Technicalities
Photos must be submitted as jpeg files to be a valid entry.
Images must be high resolution and print quality
The image height and width must be at least 1200 pixels
Photos should not exceed 5MB in size (each)
Consent statement
All entries must be accompanied by the following statement, once you have recieved consent from your line manager:
I have checked with my line manager __________________ that I have permission to enter the attached photograph(s) in the competition and that it does not breach the confidentiality or damage the reputation of __________________ (organisation)

I give the School of Computing the right to publish the photograph(s) on its website, on other online channels and in printed promotional materials.

I have read and agree to the competition rules.
Guidelines
We are not looking for a particular type of image but for photographs that show or represent what your Year in Industry experience is like. Everyone's experience is unique and we would like to see the everyday reality as well as the high points of your year.
Please be considerate when taking photographs, both of anyone who may be disrupted by the photography and of anyone who appears in the picture(s).
Also be mindful of the confidentiality of your employer and their work. Is there industry sensitive information on a whiteboard in the background?!
Photographs do not have to have been taken in your place of work, provided there is a connection to your Year in Industry (eg pictures taken during social times with colleagues, your commute, your home for the year).
Rules
By entering the competition you verify that you have read the rules and agree to abide by them.
The competition is open to all current undergraduate and postgraduate students in the School of Computing at the University of Kent who are currently undertaking a Year in Industry placement.
Photographs must have been taken during your Year in Industry.
Your entry must be entirely your own original work, not defame anybody nor breach any copyright.
By submitting a picture you are agree that the School of Computing may use the picture in any way it sees fit, including the right to use your images for promotion of the School of Computing in any media.
You are responsible for ensuring that anyone featured/identifiable in the photograph understands that the image may be used for the School's promotional materials (online and in print), and that they consent to be featured.
You still own the copyright in the photograph(s) sent to us and are free to republish the photograph(s) wherever you wish and in whatever medium you want.
Entries must be submitted by 28 August 2015.
Each photograph may only be entered once and must be accompanied by a consent statement with explicit permission granted from your line manager.
The judges' decision is final and no correspondence will be entered into.
If you have any questions about the competition or its rules/guidelines, please contact us
We look forward to receiving your entries.
back to top
YII+ Prize
A £500 YII+ (Year in Industry plus) prize is on offer for a current Year in Industry student who can demonstrate that their placement 'added the most value' to their employer or themselves. This can be awarded for a student who has:
Made a valuable difference to their placement organisation
Made a positive difference to themselves
The scope for this prize is wide, so get thinking!
It doesn't have to be financial or a formal task within the company
It can be incredibly technical or purely people skills
It can be a solo activity or contribution to a team (with a clear indication of what the contribution was)
It can be achieving something, turning round a mis-firing process or helping others achieve something they thought impossible
It should be something that has real long term impact to your skills, thinking and outlook
Tenacity, thought and an action plan are what the judges are seeking
Think carefully and look for clear evidence of the 'value'
Please email no more than either 2 sides of A4 or 3 Powerpoint slides that explains what value you have added during your placement to csplacements@kent.ac.uk by 28 August 2015
Prize sponsors Kinetic Solutions will then select the top 5-6 for a panel pitch and discussion before deciding a winner.